Full Video with sound effects.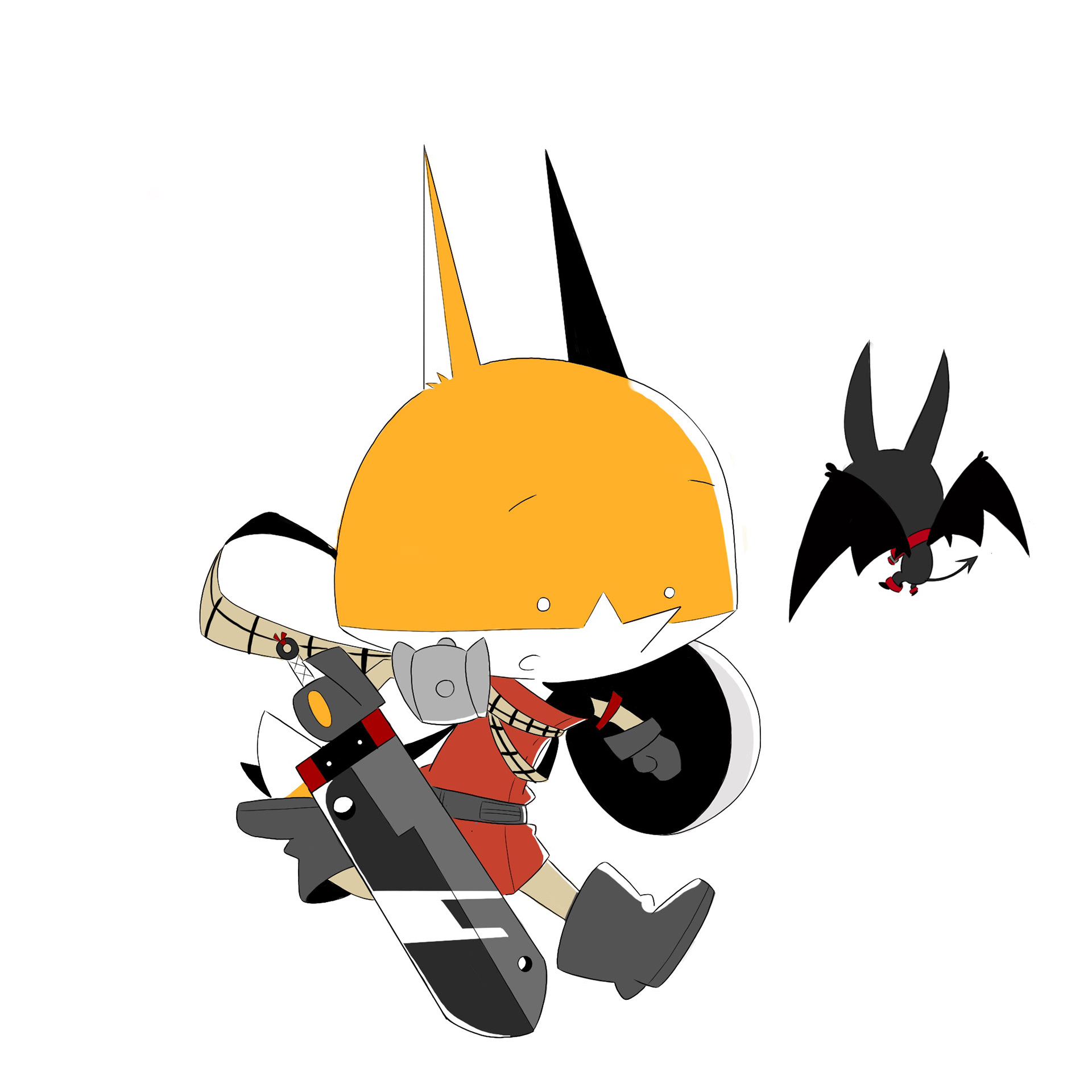 Original character sketch of Penlleo by artist, Grant Wells, that inspired the look and feel of the animation.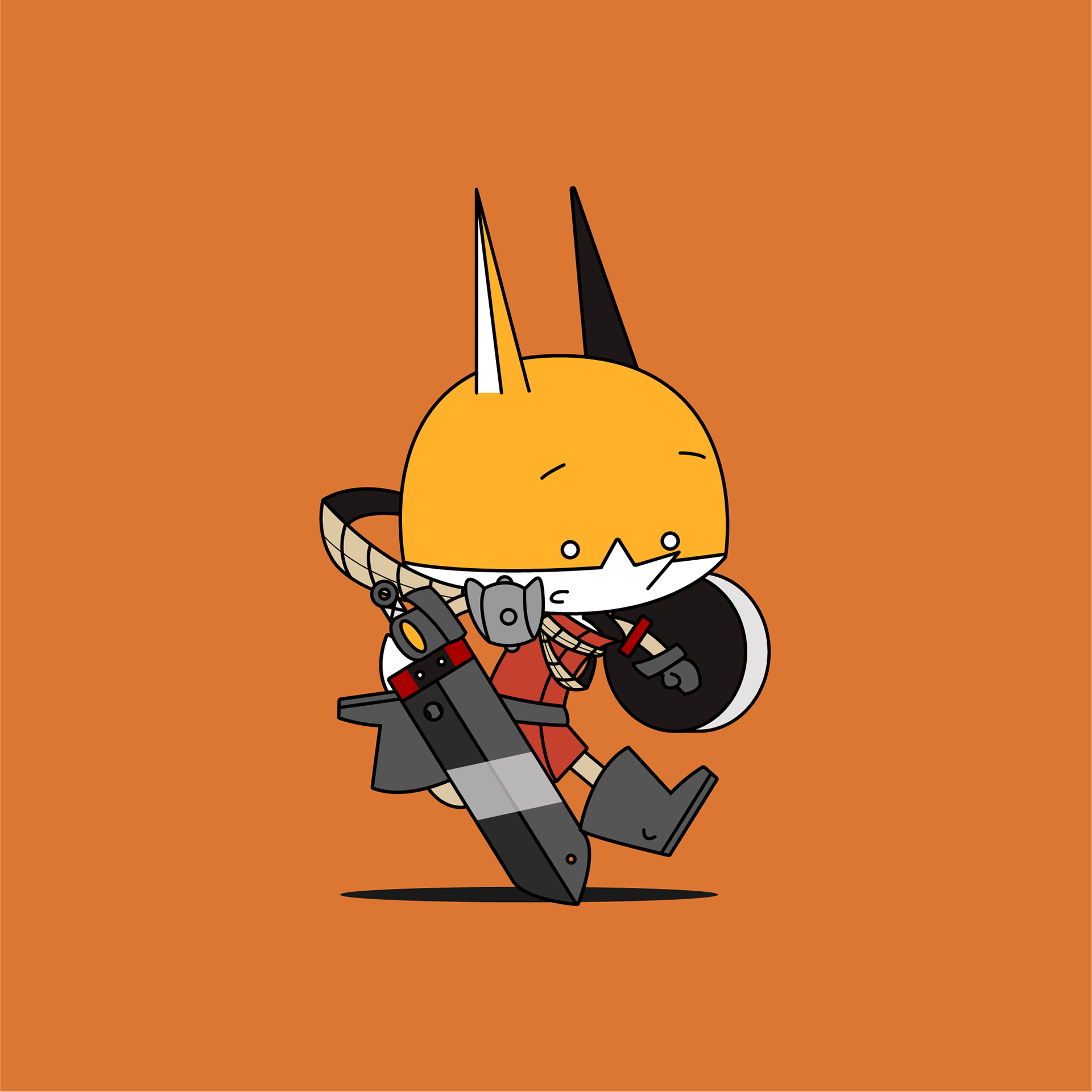 Vector graphic that I designed based off the character Grant sent me.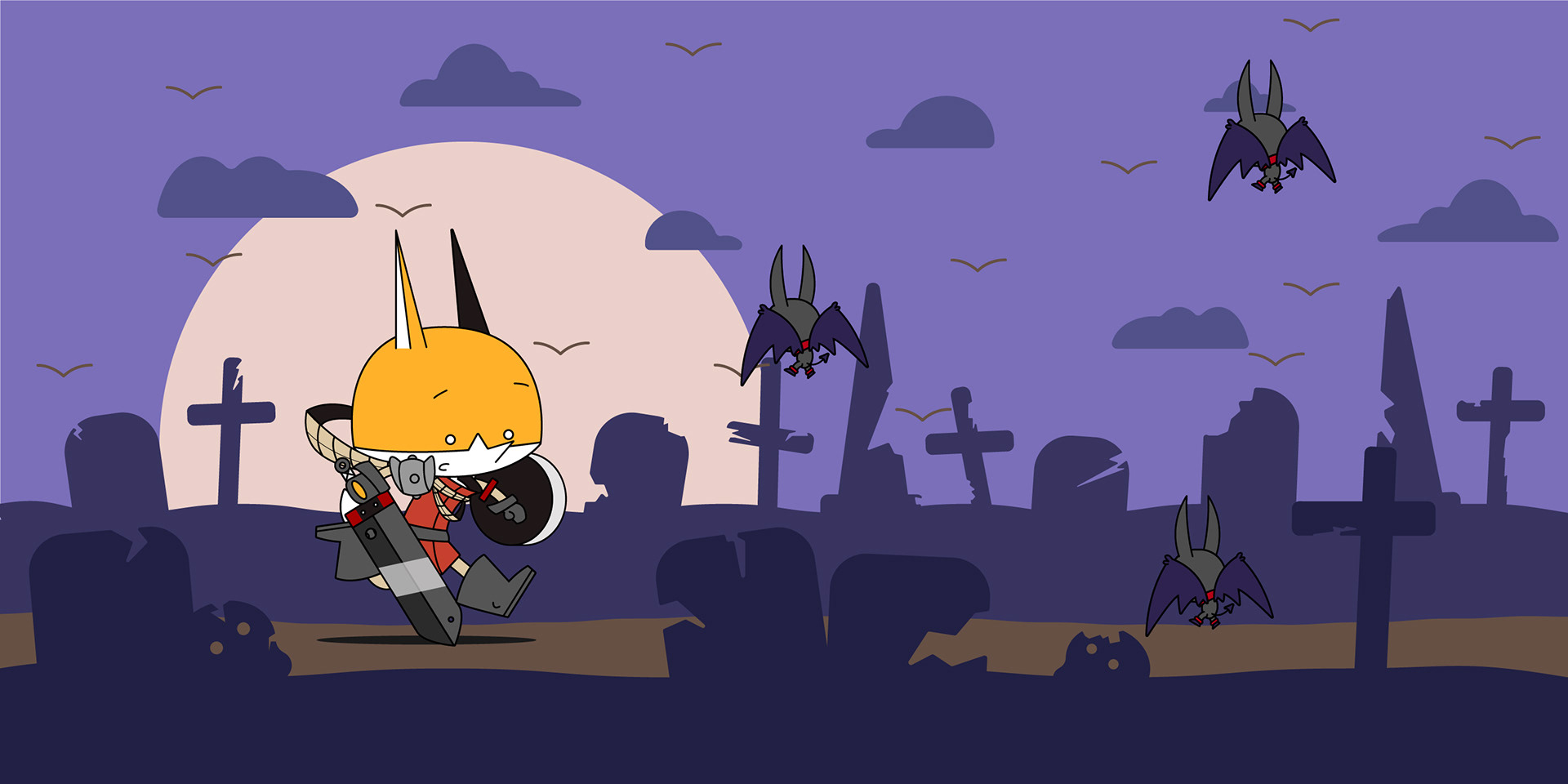 A mockup of the hero, Penello, in his scene. 

The first step animating was working on his run/jump/block cycle.
The second step was adding in the bats he was fending off.
Then I added in the background and foreground elements to give it a more haunted feel.

Lastly, I added some more minimal bats to the beginning and end to help with the transition of the loop.